When we woke up on Tuesday morning, we were confronted by the stark reality that summer is well and truly over. A thick mist hung in the air, and the temperature hovered around the freezing point. It could mean only one thing…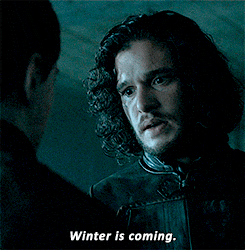 With that in mind, we thought we'd take a look at the ways in which our sport lives will be changing over the next few months!
Get used to running in the dark
That happy routine you've developed of rolling out of bed to daylight and bird song over the last few months is about to take a transformation.
We don't know whether there's a scientific reason behind most people's reluctance to get out of bed when it's dark outside, but that doesn't make it any less real.
But, there are benefits to running in the dark – namely that it's harder for people to see when you stop to take a breather, and there's less chance of people being around to judge your unorthodox arm-swinging technique.
Still, things are going to get tougher.
So don't be too hard on yourself if you miss a session, and make up for it next time round!
Invest in a stud tightener
From football and rugby, to lacrosse and even quidditch – fields and parks take as big a beating as our bodies do when winter rolls around.
If summer is the season of genteel sports such as tennis, cricket and croquet, then winter, well, isn't.
But that's far from a bad thing.
There's nothing more fun than sliding through mud and standing water, giving yourself a wedgie, and then suffering to play for the rest of the game due to the dried, cake of mud enveloping your entire right flank.
Happy memories.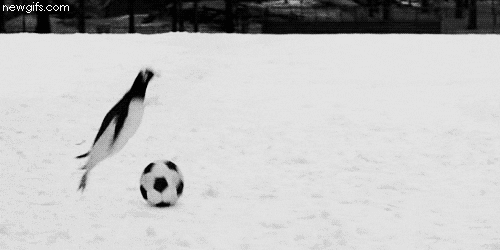 …and dig out your Nike Pro and Under Armour gear!
However, those golden memories of dark childhood summer mornings could have been even rosier had the concept of base layers been introduced ten years earlier.
Sport and exercise in December is freezing.
But no longer should that inhibit you – those clever guys at sports attire companies across the world have your back.
And a set of Under Armour long johns certainly keeps you warmer than an extra pair of wooly socks pulled up beneath your shin pads…
"Beach bodies? They can wait till next year, right?"
Unless you're lucky enough to be heading away for a winter break, you'd have to be a brave soul to be showing off your hard-earnt beach body during an English winter.
So what's the point?
There's every point. Fitness, exercise and body image are about much more than showing off.
They're about self-esteem, the social benefits of taking part, and the long-term physical and mental benefits of engaging in sport.
So whether that beach body is hidden under seven sweaters or not, keep it up!
Winter can be just as fun as summer
Volleyball on the beach, rambles through the countryside, yoga in the sun.
The summer undoubtedly has its benefits – but remember this is England. Hoops is based in Manchester, so it's usually raining here anyway.
But with winter comes the excitement of the football and rugby seasons, walks in that wonderful, crisp cold air that only England can produce, and if you're lucky you may even get to go sledding.
So cheer up Hoopsters, and keep checking the app over the colder months to see what's going on near you!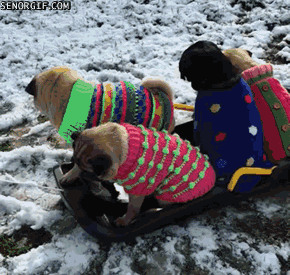 What's next?
Hoops is now available in app stores, so you can use us to find opportunities for any sport or fitness activity you can think of. Simply click here to download the app for Android, and here for iOS – or search for Hoops Connect.
Just because Hoops is out, it doesn't mean that our work ends. In fact, it's only just beginning. So, if you want to keep up with how we're driving the app forwards, click here to subscribe to our emails, and follow us on Twitter, Facebook, Instagram, Pinterest, LinkedIn, Medium and even on Spotify. We're everywhere, and hopefully we'll be on your phone soon too!
Jump in.