We all have to start somewhere right? Whether you've never ran before in your life, or you've been out for a long time due to an injury, that first run is never fun. Here's a few things to remember before you set off…
You're not Forrest Gump

Unless your name is Mo Farrah, you ain't going to be running for miles and miles on your first try!
Don't set your expectations too high, it usually leads to disappointment.
Nor are you Usain Bolt…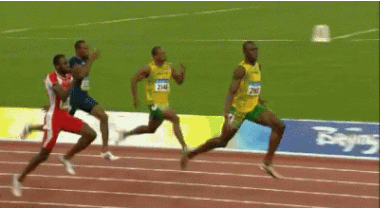 Slow down, pace yourself, it might feel easy to sprint off, but give it 2 minutes and…
A sense of impending doom will overcome you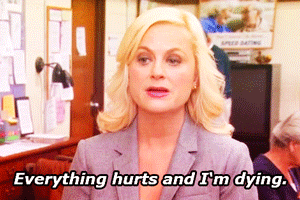 Don't worry, you're not gonna die.
There is a totally boring scientific explanation for why after 2 minutes you can't breath. It's called oxygen debt, if you're actually interested in why and how, give it a google!
Give it a minute and you'll get back to regular breathing and be able to carry on as normal. Do a stretch or something.
People will run faster than you – deal with it!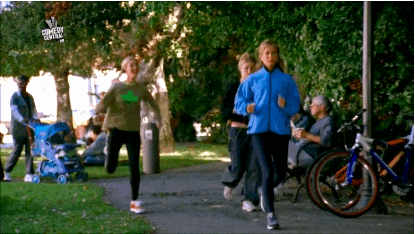 Seriously, some grannies are unbelievable runners.
Don't let anyone's age or size fool you – you don't know their background.
Don't compare yourself to anyone else who you see out running, just focus on numero uno.
Slow progress is better than no progress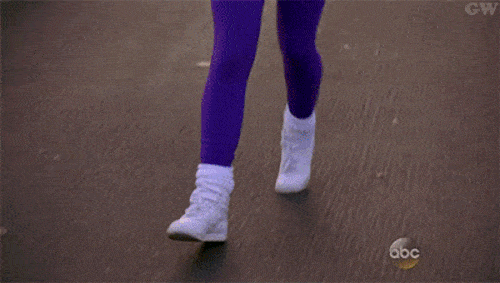 Literally every five seconds you'll want to "stop and have a breather" or "just have a stretch".
It's all a mental battle.
If you REALLY feel the need to stop, keep walking at least – make it look like you're walking to the gym or something, that way you avoid judgement from those guys giving you the eye across the road…
It'll be worth it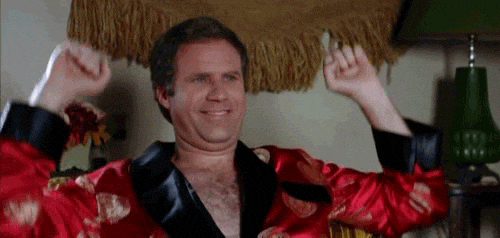 You may hate every second, but just know that you will feel AWESOME afterwards.
So stick with it!
And as they say, the first time is always the hardest…
Tomorrow is gonna hurt

You might want to invest in one of these…
Stairs?  No way.
Getting up off the loo? Not. A. Chance.
Feeling intimidated? Don't be! There's nothing as fulfilling as conquering that first run – and if you think you need some help, remember you can use Hoops to find that jogging partner who will keep you on track!
What next?
Hoops is now available in app stores, so you can use us to find opportunities for any sport or fitness activity you can think of. Simply click here to download the app for Android, and here for iOS – or search for Hoops Connect.
Just because Hoops is out, it doesn't mean that our work ends. In fact, it's only just beginning. So, if you want to keep up with how we're driving the app forwards, click here to subscribe to our emails, and follow us on Twitter, Facebook, Instagram, Pinterest, LinkedIn, Medium and even on Spotify. We're everywhere, and hopefully we'll be on your phone soon too!
Jump in.